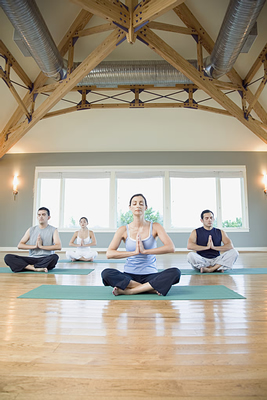 JUNE 3, 2013 – 12:58 PM
On May 29, federal regulators released the final rule outlining the guidelines for how employers may use incentives for employee wellness programs pursuant to the Patient Protection and Affordable Care Act (PPACA). The rule, which applies to group health benefit plans starting in 2014, was largely unchanged from the proposed interim final version which detailed the financial incentives and penalties available to employers.  
Many employers already offered incentives for employees participating in wellness programs. The main change in the new rule is an increase in the maximum incentive levels for several PPACA designated programs. For smoking cessation efforts, employers will be allowed to offer a reward or penalty of up to 50% of an employee's health plan cost. For all other wellness programs, the number will be 30%, up from the current 20%. These increases are intended to promote healthy behavior which in turn, advocates claim, reduce health care spending.
Types of Wellness Programs
PPACA's wellness rule outlines two types of wellness programs: (1) participatory programs and (2) health-contingent programs. 
Participatory programs simply require employees (or in some cases, their dependents) to take part in a program offered by his or her employer and do not depend on the health-status of an employee. Examples of such programs include reimbursement for membership in a fitness center, participation in a regular health-education seminar.
Health-contingent programs usually require an employee to meet a health standard such as smoking cessation, participating in a health-related activity, or maintaining low blood pressure. Individuals who meet these standards can be rewarded and those who don't can be offered the opportunity (i.e., through taking a fitness course) to reach the same standard.
Health-contingent programs are divided into activity-based and outcome-based programs. Activity-based programs simply require an employee participate in a program related to improving one's health such as a walking regimen. There must be a "reasonable alternative standard" for receiving the reward for people who cannot participate if doing so would be "unreasonably difficult" or if it is otherwise medically inadvisable to participate. Outcome-based programs require individuals to reach or maintain a specific health outcome.  Individuals are tested for a health standard and those who meet this standard are given the reward. Those who do not meet the standard are given the opportunity to participate in an action to meet the initial standard.  For outcome-based programs, a "reasonable alternative standard" must be provided for those who cannot reach the main goal. For example, if a worker cannot quit smoking, a reasonable alternative standard could be the use of a nicotine-replacement therapy.
Some Concerns
Wellness incentives have provoked some criticism by those who say that such programs, particularly health-contingent programs, discriminate against certain employees.  Older employees, for instance, tend to have more health issues than younger workers and may therefore be forced to pay a larger share of their health plan.  Regulators have attempted to rectify this potential problem by adopting the "reasonable alternative standards."
Example
The final rule provides an example of how this reward/penalty might work:
An employer sponsors a group health plan. The annual premium for employee-only coverage is $6,000 (of which the employer pays $4,500 per year and the employee pays $1,500 per year). The plan offers employees a health-contingent wellness program with several components, focused on exercise, blood sugar, weight, cholesterol, and blood pressure.  The reward for compliance is an annual premium rebate of $600…[T]he plan also imposes an additional $2,000 tobacco premium surcharge on employees who have used tobacco in the last 12 months and who have not enrolled in the plan's tobacco cessation program (Those who participate…are not assessed the $2,000 surcharge).

The total of all the rewards (including the absence of a surcharge for participating in the tobacco program) is $2,600…which does not exceed the applicable percentage of 50% of the total annual cost of employee-only coverage ($6,000 x 50%=$3,000). Tested separately, the $600 reward for the wellness program [excluding] tobacco use does not exceed the applicable percentage of 30 percent of the total annual cost of employee-only coverage ($6,000 x 30%=$1,800).
Be Well Insurance Solutions will keep you posted on future PPACA wellness program opportunities.  In the meantime, please visit www.BeWellInsurance.com to view past blogs and Legislative Alerts. Or, you may visit www.HealthcareExchange.com for more blog posts, polls, surveys and numerous resources.